Complete Story

02/22/2016
Important Message from Your OSAE President: Continuing a Legacy of Unwavering Character, Commitment and Service
In Memoriam: Shane Yates, Executive Director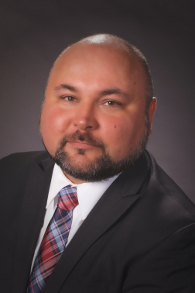 The Ohio Society of Association Executives is deeply saddened to announce that our Executive Director Shane Yates passed away unexpectedly this weekend from a brief illness. For anyone who knew Shane, you can attest to his passion and his dedication for the profession that he so exemplary served and represented. Most notably, however, was his unwavering commitment to our members and the long-term success of our organization. While in shock and awe of his sudden passing, the Society with the assistance of its wonderful staff and volunteer leadership remains committed to seeing all of Shane's plans come to fruition.
Over the coming days, you will be receiving updates from OSAE related to Shane's memorial service, but we wanted to ensure that you heard from us quickly on this as Shane wouldn't have wanted any of us standing around and questioning what is happening. In fact, I can hear him telling me to assure everyone that the plans for the 2016 OSAE Annual Conference remain on target and that he has no doubt that the organization will continue to serve each of you with the same excellence that was the hallmark of Shane's leadership. Click here for details on making a donation.
Under his directorship and oversight, OSAE achieved many milestones, and we cannot ignore the indelible mark Shane left not only on the organization but on all those who had the pleasure of knowing and learning from him. Yet, he would want us to persevere, to accept this challenge as he accepted all of them: Head-on and with an assertive and positive approach.

Over the coming days and weeks, I would ask that you keep Shane's family, his colleagues and his friends in your thoughts. Our dear friend may no longer be steering the path of OSAE, but his unwavering commitment to its long-term success now rests upon us to fulfill as our tribute to him.

With sincerest condolences,



Holly Dorr, MBA, CAE,
OSAE President
Deputy Executive Director
Ohio Chapter, American College of Emergency Physicians
---
Please feel free to express your condolences or leave a comment on our 'Tribute Wall' below.
96 Comments
Disclaimer: The opinions expressed in the comments shown above are those of the individual comment authors and do not reflect the views or opinions of this organization.
---