Complete Story

02/24/2016
Arrangements for Shane's Funeral and Celebration of Life Services
Visitation: Friday, Feb. 26th from 5-7pm
Celebration of Life: Saturday, Feb 27th from 1-4pm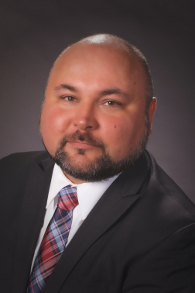 Earlier this week, on behalf of the Ohio Society of Association Executives, I wrote to let you know about the passing of our dear friend, colleague and leader Shane Yates. Since that time, we have been overwhelmed and touched by the outpouring of support and compassion our association community has provided to the family, the OSAE staff and our volunteer leadership. To give those who knew and loved Shane a place to express their memories, we established a Tribute Wall on the OSAE website, which you can visit here.
Thank you for your patience as Shane's family finalized arrangements for his funeral and Celebration of Life services. We have received an outpouring of support and kind words from our members and members of the association community. This is a testament to Shane's impact as a leader, friend and colleague. Somewhere, I'd like to think that Shane is shaking his head and saying, "You really shouldn't be doing this for me," with that little gleam of light in his eyes showing just how much he is truly appreciating this outpouring of love and friendship.
Visitation Hours:
The Rutherford-Corbin Funeral Home
515 High Street
Worthington, OH 43085 [ MAP-IT ]
Friday, February 26, 2016
5 p.m.– 7 p.m.
A Celebration of Life for Shane:
The Welsh
315 E. Long Street
Columbus, OH, 43215 [ MAP-IT ]
Saturday, February 27, 2016
1 p.m. – 4 p.m.
To help offset the cost of funeral expenses, the family is asking for donations. To assist, please make checks payable to "For the Benefit of Shane Yates."
Checks may be mailed to the Ohio Society of Association Executives, 41 Croswell Road, Ste. B, Columbus, OH 43214.
As I said in my previous note to you, we could never ignore the indelible mark Shane left on both the organization and on all those who had the pleasure of knowing and learning from him. The evidence of this lies in the shared remembrances that have been expressed on the OSAE Tribute Wall and countless social media posts and emails. We know that we are far from being alone when it comes to missing the sound of his laugh, the sight of his ornery smile and the warmth of his presence. I personally want to thank all those who have reached out to me, to Shar and to the Board over the past few days. You've made this unthinkable tragedy a little more bearable.
Sincerely yours,



Holly Dorr, MBA, CAE,
OSAE President
Deputy Executive Director
Ohio Chapter, American College of Emergency Physicians
---
---