Details

December 4, 2020
11:30AM-1:30PM
OSAE Foundation Holiday Showcase & Silent Auction
Support Ohio's association community!
Virtual/Zoom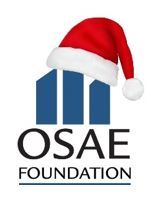 Plan now to participate in the OSAE Foundation 2020 Holiday Showcase & Silent Auction! This year's event is Friday, Dec. 4, 2020 11:30 a.m.-1:30 p.m.
While the event will be different this year as it will be via Zoom, there will still be great auction items as well as plenty of fun! Included with your registration is one (1) ticket for the 50/50 drawing. More tickets may be purchased, as well.
The catalog with auction items can be accessed here. Additional items will be added up to the day of the event.

We hope that you will make this event part of your holiday giving by contributing an item for the Silent Auction benefiting the OSAE Foundation, a charitable 501(c)3 established to strengthen the future of Ohio's association industry via research and educational offerings.
The donation form can be accessed here.

Popular items include event tickets, overnight or weekend getaways, spa packages, seasonal items, restaurant packages, airline tickets and much, much more. The tables are sure to be overflowing with wonderful holiday gifts donated by YOU and your fellow OSAE members. Early inclusion in the silent auction catalog guarantees that you will receive maximum exposure for your organization/business and helps ensure higher bids.
What more incentive do you need to attend the OSAE Foundation Holiday Showcase & Silent Auction? Incredible food, fantastic gifts, great friends and a striking facility all combine for an extraordinary event.
Purchase tickets for the 50/50 raffle here!
Tickets may be purchased beginning Nov. 12, up to and including the day of the event (Dec. 4).
Select this link to register for the Holiday Showcase!

Special Thanks to Event Sponsor: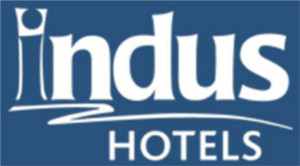 2020-12-04 11:30:00
2020-12-04 13:30:00
America/Detroit
OSAE Foundation Holiday Showcase & Silent Auction
Plan now to participate in the OSAE Foundation 2020 Holiday Showcase & Silent Auction! This year's event is Friday, Dec. 4, 2020 11:30 a.m.-1:30 p.m. While the event will be different this year as it will be via Zoom, there will still be great auction items as well as plenty of fun! Included with your registration is one (1) ticket for the 50/50 drawing. More tickets may be purchased, as well. The catalog with auction items can be accessed here. Additional items will be added up to the day of the event. We hope that you will make this event part of your holiday giving by contributing an item for the Silent Auction benefiting the OSAE Foundation, a charitable 501(c)3 established to strengthen the future of Ohio's association industry via research and educational offerings.  The donation form can be accessed here. Popular items include event tickets, overnight or weekend getaways, spa packages, seasonal items, restaurant packages, airline tickets and much, much more.  The tables are sure to be overflowing with wonderful holiday gifts donated by YOU and your fellow OSAE members. Early inclusion in the silent auction catalog guarantees that you will receive maximum exposure for your organization/business and helps ensure higher bids. What more incentive do you need to attend the OSAE Foundation Holiday Showcase & Silent Auction? Incredible food, fantastic gifts, great friends and a striking facility all combine for an extraordinary event.  Purchase tickets for the 50/50 raffle here! Tickets may be purchased beginning Nov. 12, up to and including the day of the event (Dec. 4).   Select this link to register for the Holiday Showcase!   Special Thanks to Event Sponsor:
Virtual/Zoom
---