Details

November 1, 2019
Shane Yates Association Leadership Forum
Crowne Plaza Columbus North-Wortington
The Shane Yates Association Leadership Forum Is Nov. 1, 2019

This year's educational offerings will focus on two tracks: one for long-established CEOs and c-suite staff; the other will focus on emerging leaders in our industry.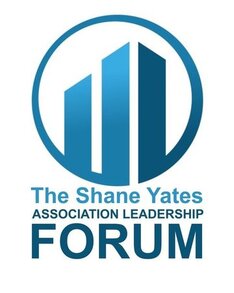 Please join us on Nov. 1, 2019 at the Crowne Plaza Columbus North-Worthington for this year's association leadership forum. We are offering two tracks this year. Track one was specifically crafted with senior leadership in mind, and the other for emerging leaders looking to gain the skills to rise to the c-suite.
Sessions will help attendees hone their focus on several areas including sponsor relationships, human resource challenges, cybersecurity difficulties with boards and staff members, understanding our own unconscious biases and boosting productivity. Meanwhile those in track 2 will gain perspectives on a host of topics ranging from financial fitness to board relations and how to craft a strong membership value proposition. digital marketing and engagement. We're excited for all this event has to offer you.
There will be presentations from OSAE's own Saling Simms Associates, Fishel Downey Albrecht and Riepenhoff, thinkCSC, Clark Schaefer Hackett and many of our members. The afternoon and luncheon presentation will be delivered by Dr. Jill Lam, Ph.D - an engaging speaker whom you won't want to miss.
Additionally, during the forum there will be a limited number of business and hospitality exhibitors present to learn about new solutions for your organization.
Please note: your registration for the Association Leadership Forum includes the Q4 meeting & luncheon.
Schedule: Registration begins at 7:30 a.m.; the forum begins at 8:00 a.m.
Cost: Members: $250; Non-members $300
CAE hours: 5.0 (plus an additional 2 hours from included webinars in November and December)
To register for this event, please select this link.

To view the agenda, please select this link.
Whether you are interested in participating as an attendee or as an exhibitor, this will be a "can't miss" event! OSAE would like to thank the premier sponsor of the OSAE 2019 Association Leadership Forum - Saling Simms Associates - for their unwavering support of Ohio's association community! Thank you, Jim, Brent, Peggy and Jenn!
OSAE 2019 Association Leadership Forum Sponsor: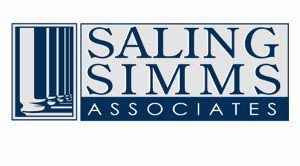 Special Thanks to our Host Property
Consent to use of photographic images: Registration and attendance at or participation in OSAE meetings and other activities constitutes an agreement by the registrant to OSAE's use and distribution (both now and in the future) of the registrant or attendee's image in photographs, videotapes, and electronic reproduction of such events and activities.
All cancellations received by Oct. 24, 2019 will be honored with a full refund. A 60 percent surcharge will be retained for cancellations received Oct. 25- 30, 2019. Onsite registration fees apply. No credits or refunds will be issued after that date. NO SHOWS WILL BE INVOICED
2019-11-01
2019-11-01
America/Detroit
Shane Yates Association Leadership Forum
The Shane Yates Association Leadership Forum Is Nov. 1, 2019 This year's educational offerings will focus on two tracks: one for long-established CEOs and c-suite staff; the other will focus on emerging leaders in our industry. Please join us on Nov. 1, 2019 at the Crowne Plaza Columbus North-Worthington for this year's association leadership forum. We are offering two tracks this year. Track one was specifically crafted with senior leadership in mind, and the other for emerging leaders looking to gain the skills to rise to the c-suite. Sessions will help attendees hone their focus on several areas including sponsor relationships, human resource challenges, cybersecurity difficulties with boards and staff members, understanding our own unconscious biases and boosting productivity. Meanwhile those in track 2 will gain perspectives on a host of topics ranging from financial fitness to board relations and how to craft a strong membership value proposition. digital marketing and engagement. We're excited for all this event has to offer you. There will be presentations from OSAE's own Saling Simms Associates, Fishel Downey Albrecht and Riepenhoff, thinkCSC, Clark Schaefer Hackett and many of our members. The afternoon and luncheon presentation will be delivered by Dr. Jill Lam, Ph.D - an engaging speaker whom you won't want to miss. Additionally, during the forum there will be a limited number of business and hospitality exhibitors present to learn about new solutions for your organization. Please note: your registration for the Association Leadership Forum includes the Q4 meeting & luncheon. Schedule: Registration begins at 7:30 a.m.; the forum begins at 8:00 a.m. Cost: Members: $250; Non-members $300 CAE hours: 5.0 (plus an additional 2 hours from included webinars in November and December) To register for this event, please  select this link. To view the agenda, please select this link. Whether you are interested in participating as an attendee or as an exhibitor, this will be a "can't miss" event! OSAE would like to thank the premier sponsor of the OSAE 2019 Association Leadership Forum - Saling Simms Associates - for their unwavering support of Ohio's association community! Thank you, Jim, Brent, Peggy and Jenn!   OSAE 2019 Association Leadership Forum Sponsor: Special Thanks to our Host Property     Consent to use of photographic images: Registration and attendance at or participation in OSAE meetings and other activities constitutes an agreement by the registrant to OSAE's use and distribution (both now and in the future) of the registrant or attendee's image in photographs, videotapes, and electronic reproduction of such events and activities. All cancellations received by Oct. 24, 2019 will be honored with a full refund. A 60 percent surcharge will be retained for cancellations received Oct. 25- 30, 2019. Onsite registration fees apply. No credits or refunds will be issued after that date. NO SHOWS WILL BE INVOICED   
Crowne Plaza Columbus North-Wortington
---